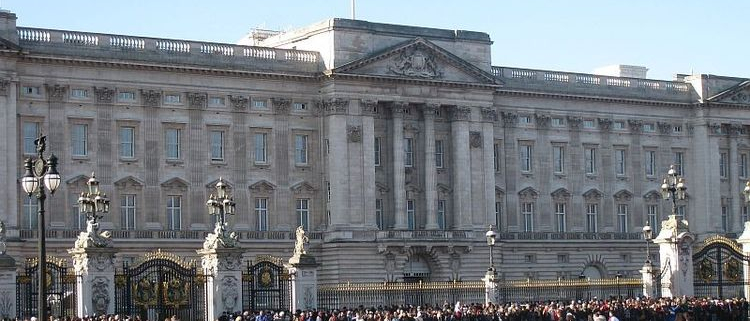 DDU letter to the Palace: we are not obliged to bow down to CRT beliefs
Dismayed at the coverage of recent events at the Palace, we decided to remind the Monarchy that Fulani's view of what happened is based on a minoritarian political belief system. Our colour-blind approach that embraces universal values offers a better way forward. Read the letter below.
Thursday 8th December 2023
Dear Sir,
We are writing out of concern at the nature of the public discussion about race relations in the United Kingdom following recent events at the Palace.
Don't Divide Us is a grass roots organisation that exists to broaden the understanding of these matters by always putting universal values and respect for the individual at the heart of our work. We have evolved as an organisation from an original letter published in the Spectator Magazine in summer 2020, when alarmed by the divisive and reductive tone of the public debate we felt moved to create a platform for more rational discussion, accepting the reality of racism but without condemning Britain and its institutions as inherently and irredeemably racist.
Notwithstanding the insensitive comments alleged to have been made at the Palace reception, for which racism may have been a contributory cause, we regret the way that the resulting narrative supporting the partisan assertion of 'systemic racism' within the Royal Family has been allowed to flow unquestioned. We believe that these issues are far more subtle and complex than contemporary ideological theories of race contend, and further, that their amplification through academia, compliant institutions, social media and the traditional media is undermining the common values that had until recently saw Britain viewed as a successful 'post racial' society. Unfortunately, the ubiquity of such ideas is leading to a shrinking of genuinely open debate even within our universities which is why we believe our work to promote and champion classic ideas of a 'colour-blind' approach is essential and timely.
We would be honoured to have the opportunity to brief you further about Don't Divide Us.
We remain loyal subjects and citizens,
Alka Sehgal Cuthbert -Director of Don't Divide US
Jo-Anne Nadler
Justine Brian
Also signed on behalf of the following members of our Advisory Council:
Anna Loutfi
Benjamin Obese-Jecty
Esther Krakue
George Owers
Hardeep Singh
Stephen Pollard
Jason Ashley
Khadija Khan
Marie Kawthar Daouda
Rakib Ehsan
Tim Luckhurst
Wanjiru Njoya
Photo: Deror avi, via Wikimedia Commons
https://dontdivideus.com/wp-content/uploads/2022/12/palace.jpg
563
750
ddu-admin
https://dontdivideus.com/wp-content/uploads/2023/01/ddu-logo.47a2856f.svg
ddu-admin
2022-12-08 17:10:54
2023-04-12 10:33:13
DDU letter to the Palace: we are not obliged to bow down to CRT beliefs